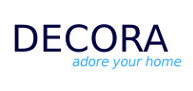 Special Offer for July Only
Special Offer – Buy the Draper 25 peice Combination Spanner Set
& get this
69 peice Screwdiver, Bit & Hex Key Set

ABSOLUTELY FREE
Normal List Price
£99.99 for both
Decora Price ONLY £54.99
Get This One FREE
when you purchase the Spanner Set
25 Peice Combination Spanner Set
Forged from chrome vanadium steel that's been hardened, tempered and polish chrome plated for added corrosion protection. Draper HI-TORQ® ring end has been offset at 15°, as has the open jaw. Supplied in a storage pouch.
69 Peice Screwdriver, Bit & Hex Key Set
Comprehensive screwdriver, bit and hex key set perfect for everyday use. Stored in a free standing storage rack which can also be attached to a wall. The screwdrivers are fitted with soft grip handles providing user comfort, even when used for prolonged periods.
Contents:
Storage Pouch
25 x spanners:
6, 7, 8, 9, 10, 11, 12, 13, 14,
15, 16, 17, 18, 19, 20, 21, 22,
23, 24,25, 26, 27, 28, 30, 32mm
The Draper range is the standard Draper product, suitable for trades and the enthusiast. Manufactured with quality in mind and comes with Draper guarantee.
6 x 38, 3 x 75, 5 x 75, 6 x 150mm, Cross slot: 0 x 75, ph1 x 100, ph2 x 38, ph2 x 100, ph2 x 150mm, PZ Type®: 1 x 75, 1 x 100, 2 x 100mm, TX Star®: T15 x 100, T20 x 100, T25 x 100, T27 x 100mm
1 bit holder driver
2 x 45 degree hook 3 x 75mm awl
8 x precision screwdrivers – Plain slot: 2.0 x 50, 2.5 x 50mm, Cross slot: 000 x 50, 00 x 50, 0 x 50mm, TX Star®: T7 x50, T8 x 50, T9 x 50mm
16 x hex keys – Metric: 1.5, 2, 2.5, 3, 4, 5, 5.5, 6mm, Imperial: 1/16″, 5/64″, 3/32″, 1/8″, 5/32″, 3/16″, 7/32″, 1/4″
20 x 1″ bits – 4 x Plain slot – 4, 5, 6, 7mm, 3 x Cross slot: 1, 2, 3, 3 x PZ Type® – no.1, no.2, no3, 6 x TX Star® – T10, T15, T20, T30, T40, 4 x hex – H3, H4, H5, H6
6 x nut runners 5, 6, 7, 8, 9, 10mm